Resource protection can be so easy!
The global use of resources has tripled since 1970 – a clear signal that recycling is necessary to keep nature intact for future generations.
NBB shows how simple this can be with the recycling of steel, copper and used electrical equipment.
As a result of the recycling activities of these material flows, 64,381 kilograms of resources and an additional 1,176 kilograms of greenhouse gases could be saved in 2016.
This was the conclusion reached by the Fraunhofer Institute for Environmental, Safety and Energy Technology (UMSICHT). For this, the scientists compare the resources and green house gas expenditure of primary production with recycling with the aid of a specially developed, detail-oriented method. The difference between the two calculations results in the respective environmental effect for each material flow.
The result of the study for 2016 shows something else: Recycling performed significantly better in all examined areas than the primary production with regard to greenhouse gas emissions as well as with regard to resource consumption.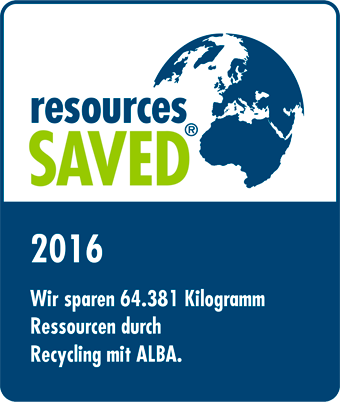 We are delighted that we can contribute to the effective recycling economy and save the environment as a result of our company culture and practised environmental protection.
About the manufacturer:
Since its establishment in 1977, NBB has developed into a market leader for digital safety radio control systems.
NBB is represented throughout the world in the most important markets and covers the entire variety of applications for professional radio control systems. According to the Quality Made in Germany principle, NBB only develops and produces in Germany in compliance with the strictest safety standards and therefore makes an essential contribution to conformity and efficiency for its international customers.