The Planar-B2 Ex offers all the advantages of the Planar-B and can easily be used offshore in gas explosion hazard zones 1 and 2.
Extremely flat and lightweight
Integrated monochrome display
Optional: power supply via 3.6 V NBB rechargeable battery
Technology
Ex-Protection Approval
Safety requirements in gas explosion hazardous areas of zone 1 and 2
Frequency range
434 MHz
RF power
≤ 10 mW
Typical working range
≤ 100 m
Frequency channel search, automatic
LBT-Modus (listen before talk)
(depending on country and function configuration)
Antenna
Integrated
Typical response time of control commands
Approx. 20 ms
Modulation method
FSK / GFSK
Data rate (depending on customer requirements)
9600 Baud (Bit/sek.)
Ø Current consumption (depending on the expansion level)
Approx. 60 mA
Prewarning time "Battery empty"
Approx. 15 Minuten
Data response (only with LC display)
Customer-specific feedback information / status of the machine function
Serial number mode (service case, device replacement)
Entry via buttons combination on the device (optional)
LC/TFT display
1.2 inch monochrome display (128 x 64 px)
Energy saving function (stand by)
Standard: after 60 min.
Optional: setting according to customer requirements (continuous operation possible)
| | |
| --- | --- |
| Ambient operating temperature | -20 °C to +40 °C |
| Weight | 220 g |
| Dimensions (L x W x H) | 216 mm x 57 mm x 37 mm |
| Case material | Impact resistant glass fiber reinforced polyamide (electrically conductive) |
| | |
| --- | --- |
| CE certification | Yes |
| IP-Protection class | IP65 |
| Data security | Addressing of each transmitter by unique bit combination |
| EMERGENCY STOP or STOP function (sending stop telegrams for 2 sec.) | Yes |
| | |
| --- | --- |
| Power supply | NiMH EX-battery (3,6 VDC / 700 mAh) |
| Operating time | Up to 10 hours |
| Loading form | Externally, via a separate charger |
| Available for (UE) | 230 VAC, 110 VAC, 12/24 VDC |
| Optional plug shape | EU, USA, JP, GB, AU |
Data feedback (optional)
Customer-specific feedback information / status of the machine function
LBT frequency search
When switching on or switching to another frequency, the system checks whether the frequency channel used is occupied by other transmitters. If this is the case, the next frequency channel is checked until it is ensured that the transmitter can operate without interference. LBT is the abbreviation for 'Listen before Talk'.
Design as cable desk
RF radio transmitter
Carrying belt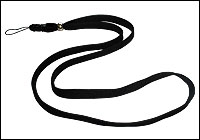 Practical carrying belt (only usable with devices with AA batteries)
(NBB-No.: 3.320.1012)
Carrying bag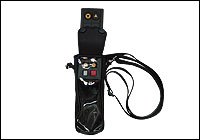 Practical carrying bag bag as protection against coarse dirt
(NBB-No.: 3.360.1010)
Description
The Planar-B Ex explosion-proof safety radio control can be used in gas-explosive areas of zones 1 and 2. This makes this the perfect transmitter in offshore areas and on oil platforms, for example.
Due to its compact design and low weight, the Planar-B2 Ex fits in any chest or trouser pocket. Due to the integration of 6 two-stage and 4 one-stage buttons, many functions can nevertheless be covered and the transmitter can be used in many different ways. A monochrome display is also integrated in the Planar-B2 Ex for visualization of the machine feedback.
The Planar-B2 Ex is powered by the 3.6 V rechargeable battery developed by NBB. This allows the transmitter to operate for up to 40 hours on a single charge.
Optionally, the LBT (Listen Before Talk) technology can be integrated into the Planar-B2 Ex. This technology ensures that when the transmitter is switched on or when the frequency is changed, a check is made to see whether the selected frequency channel is already occupied by other transmitters. If this is the case, the next channel is checked until it is certain that the channel is free and the transmitter can operate without interference.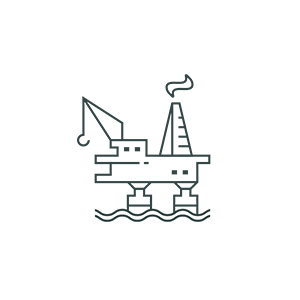 Offshore-cranes