The Nano-minor is our top seller in the field of joystick transmitters. Despite its compact design, numerous operating elements can be integrated.
Compact, ergonomic design
Can be used in numerous fields of application
Optional: 2.2 inch LC-Display with customised design
SMJ Technology
Frequency range
419 MHz / 429 MHz / 434 MHz / 868 MHz / 915 MHz / (2,4 GHz)
(depending on customer requirements and country-specific regulations)
RF power
≤ 1 mW, ≤ 10 mW, ≤ 25 mW
(depending on frequency range and country-specific regulations)
Typical working range
≤ 100 m
(depending on environmental conditions)
Frequency channel search, automatic
LBT-Modus (listen before talk)
(depending on country and function configuration)
Antenna
Integrated
Typical response time of control commands
Approx. 50 ms
Modulation method
FSK / GFSK
Data rate (depending on customer requirements)
1200 Baud (Bit/sek.)
9600 Baud (Bit/sek.)
SMJ-Technology
Joysticks can be replaced by the operator in case of service.
Exception MSA3.
Ø Current consumption (depending on the expansion level)
With LED 7-segment display: approx. 30 mA
With LC-Display: approx. 50 mA
Prewarning time "Battery empty"
Approx. 15 Minuten
Data response (only with LC display)
Operating range, transmission signal strength, status of the machine function or customer specified information.
Acoustic response
Integrated buzzer, customized setting
LCD/TFT display
Optional: 2.2 inch monochrome display with customized design (128 x 64 px)
Energy saving function (stand by)
Standard: after 60 min.
Optional: setting according to customer requirements (continuous operation possible)
| | |
| --- | --- |
| Ambient operating temperature | -20 °C to +70 °C |
| Weight | 1100 g |
| Dimensions (L x W x H) | 248 mm x 140 mm x 118 mm |
| Case material | Impact resistant glass fiber reinforced polyamide |
| Status display (7-segment, depending on the configuration) | 1x (2-digit) |
| | |
| --- | --- |
| CE certification | Yes |
| IP-Protection class | IP65 |
| Data security | Addressing of each transmitter by unique bit combination |
| EMERGENCY STOP or STOP function (sending stop telegrams for 2 sec.) | Yes |
Power supply
Option 1: NiMH battery (7,2 VDC / 2400 mAh), pluggable
Option 2: 2x AA/LR6/Mignon battery or accu
Operating time
At Option 1: up to 48 hours
At Option 2: up to 38 hours
Loading form
Externally, via a separate charger
Automatic battery compartment switching
No
Available for (UE)
230 VAC, 110 VAC, 12/24 VDC
Optional plug shape
EU, USA, JP, GB, AU
Data feedback
– Reach
– Transmitting signal strength
– Status of the machine function
– Customer-specific feedback information and logos on request
LBT frequency search
When switching on or switching to another frequency, the system checks whether the frequency channel used is occupied by other transmitters. If this is the case, the next frequency channel is checked until it is ensured that the transmitter can operate without interference. LBT is the abbreviation for 'Listen before Talk'.
Design as cable desk
1. RF radio transmitter (optionally also with wired connection)
2. Cable console
For radio-critical work areas, the control unit can be supplied on request, not as a transmitter but as a cable console with the same functional equipment.
Practical carrying system
Standard:
– Abdominal stretcher belt (order no.: 3.320.1000)
Optional:
– Neck strap with pad (order no.: 3.320.1011)
– Abdominal stretcher belt (order no.: 3.320.1016)
Description
The Nano-minor is the best-selling model of Nano radio remote controls. It convinces by its compact and robust design as well as its low weight. Despite the compact design, numerous different operating elements can be installed. For example, up to 6 single-axis and 3 two-axis joysticks are possible. However, other operating elements such as toggle switches, rotary switches and buttons can also be integrated without difficulty.
The fact that, despite the small housing, many control elements can still be integrated into the Nano-minor makes it the ideal transmitter for many applications. It is particularly suitable for structural engineering, crane control and the control of industrial plants.
To visualise the feedback of your machine on the transmitter, various possibilities are available. Starting with LED's over the 7-segment display up to a LC-Display everything is possible.
Thanks to the patented SMJ technology, the joysticks of the Nano-minor can easily be replaced by operators themselves during service. Neither staff training nor special tools are required for this! Protective measures against contamination do not have to be taken either, as the housing of the transmitter remains closed throughout when the joystick is replaced. The complete system is thus fully operational again with just a few simple steps and the risk of failure is reduced to a minimum.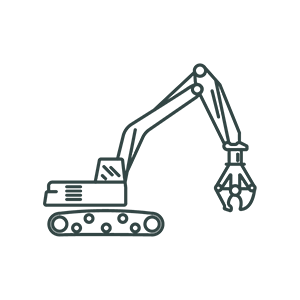 Demolition machines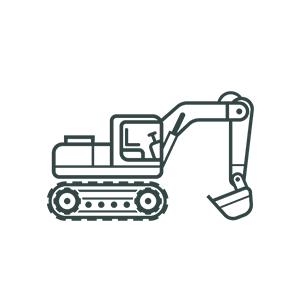 Excavators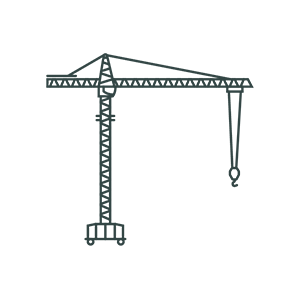 Tower cranes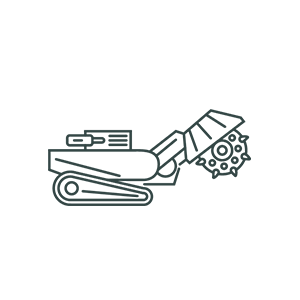 Stump grinder cutter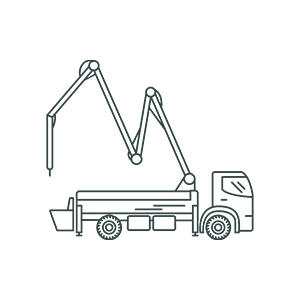 Concrete pumps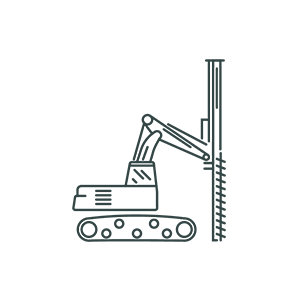 Drilling machines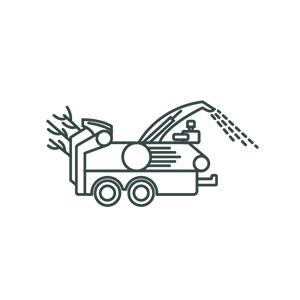 Chipper / Screener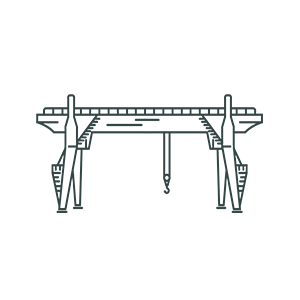 Container lifting gear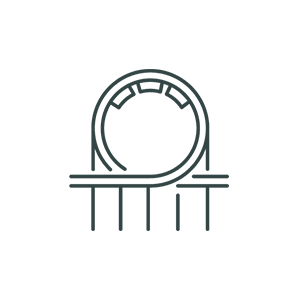 Amusement parks / fairground rides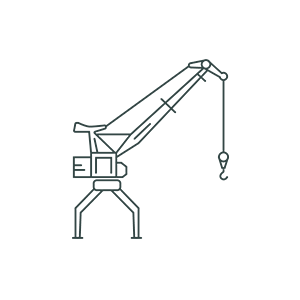 Dockside cranes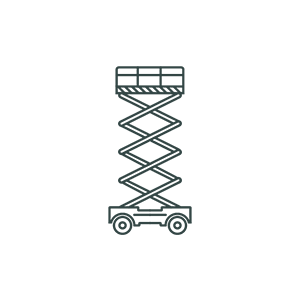 Lifting platforms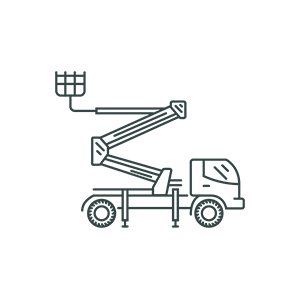 Aerial platforms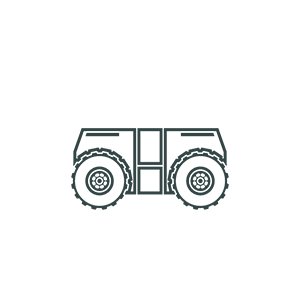 Compactors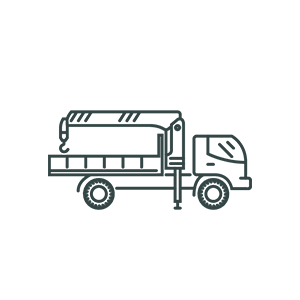 Truck mounted crane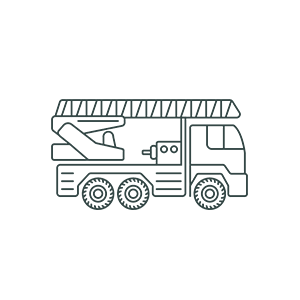 Fire fighting monitors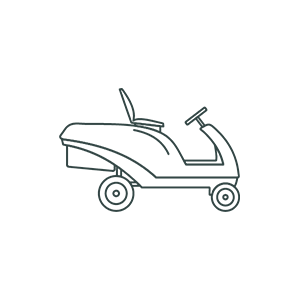 Slope mower and mulcher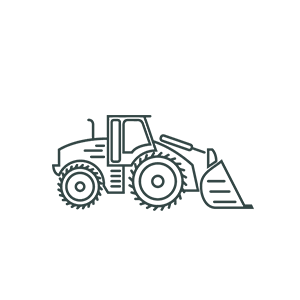 Wheel loaders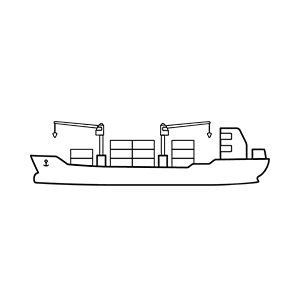 Ship cranes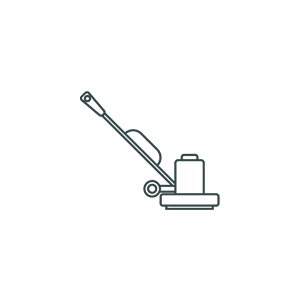 Grinding machines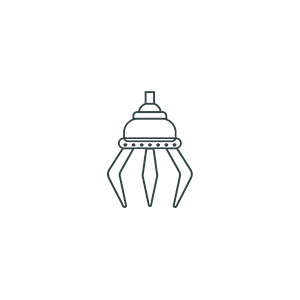 Scrap presses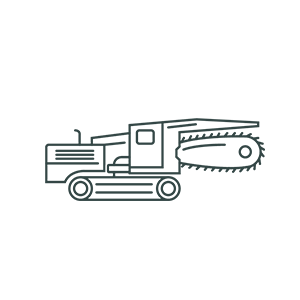 Crusher / Screener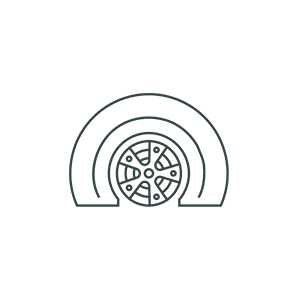 Tunnelling machines