This is NBB Controls + Components GmbH
Everything under one roof
To guarantee our high quality standards all relevant development and manufacturing processes are done by NBB. From the development of the circuit boards and software to custom built antennas – we produce most of our components in-house and can therefore guarantee that all our products are of quality made in Germany!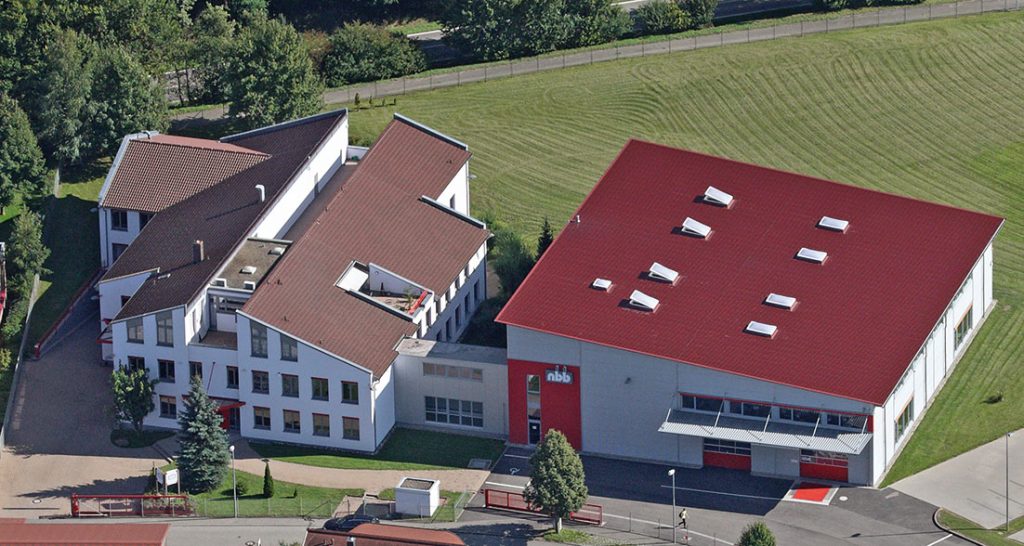 Customer value in focus
All our new and continuous developments have a clear focus: the value for NBB customers. We want to help you to be one step ahead of your competitors. That's why NBB has set it their task for the application of radio control systems to be more reliable, convenient, efficient and to make them even safer, and always with the newest cutting edge technology.
Competence through development and experience
With over 4 decades of technology and application experience, NBB possesses the know-how to deal with the most complex of functions and challenging work conditions to design and create fail proof solutions. We undertake everything to preserve our quality standards and are always searching for new ways to further the quality of our product even more. The base of our success , besides our highly qualified and motivated staff, is the above average effort for a forward-looking development.
Certified quality made in Germany
NBB is accredited from DIN EN ISO 9001 since 1995.The base for all our activities and our success is the quality of our products, which we test and audit before putting them out for delivery. With independent inspection authorities the production of all mechanic and electric components is monitored. After the final assembly a 100% final inspection occurs and every system goes through an endurance test. Repair equipment undergo the same tests.