The latest addition to the HyPro®-series adds a 3.2″ LCD colour display to the HyPro®-8. This makes it possible to display any data feedback in high resolution.
Exceptional, compact and ergonomic design
integrated LCD colour display
Optional: additional dust and shock protection through protectors and bellows joysticks
SMJ technology
IP 67
| | |
| --- | --- |
| Frequency band (F-Band) | 434,050 – 434,750 Mhz |
| Frequency band EU (G-Band) | 866 – 870 MHz |
| Frequency band USA | 915 MHz |
| RF output | < or = 10 mW |
| Operating range | ≤ 300 m |
| Antenna | integriert |
| Response time of control command | 15 ms |
| SMJ-Technology | easy change of the joystick |
| Advance alert "battery empty" | 15 minutes |
| Datafeedback | optional |
| | |
| --- | --- |
| Operating temperature range | -20 °C to +65 °C |
| Weight: | 1350 g |
| Status indication | 3.2" LCD colour display |
| | |
| --- | --- |
| CE label | yes |
| IP-Protection Class | IP65 |
Quick-change battery system
Ni-MH / 1 500 mAh
Voltage
7,2 V
Operating time
35 hours/battery charge
Charging time approx.
1 hour
Charging technology
external via charger
Measurements
126 x 47 x 18 mm
Weight
195 g
Battery Charger
Suitable for
230 V/AC, 110 V/AC, 12/24 V/DC
Optional plug form
EU, USA, JP, GB, AU
Temperature measurement for an improved recharging
Data feedback
– range
– Transmitter signal strength
– Status of the function
– Customized data feedback information and logos on request illustratable
LBT frequency search
When switching on or when switching the frequency, a check is made to determine whether the frequency channel used is reserved by another transmitter. If this is the case, the next frequency channel is checked until it is ensured that the transmitter can operate without faults.
LBT is short for Listen before Talk.
Design as cable console
For radio-critical work areas, the operating unit can be supplied on request as a cable console with the same functional equipment and not as a transmitter.
2 x AA Mignon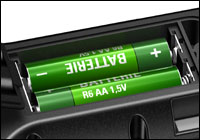 Battery:
NiMH / 1900 mAh / 1,2 V
Battery: 1,5 V
Operating time: approx. 40 hours
Practical carrying system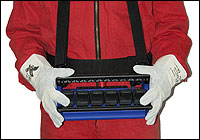 practical carrying system with waist- and neckbelt
Protectors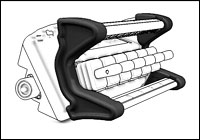 Side protectors for increased safety.
Product Description
In order to adapt the HyPro®, which is popular for hydraulic applications, for even more applications, an LCD colour display has been integrated. The exceptional ergonomic design has been retained as the compact transmitter has proven itself in the application. The compact housing offers space for 8 single-axis joysticks with up to 4-stage detent. In addition, 9 push buttons are integrated in the HyPro®+ to cover as many functions as possible.
Even the most adverse conditions cannot harm the HyPro®+: thanks to the specially developed housing, it has IP protection class 67 and is therefore particularly well protected against ingress of dust, dirt and water. Side-mounted protectors also cushion strong shocks and provide additional protection for the radio remote control.
Thanks to our patented SMJ technology, you can easily replace a defective joystick yourself in just a few simple steps. The housing remains closed at all times so that no dust or dirt can get inside the transmitter. The joystick can therefore be changed at any time and in any dusty place and your system is fully operational again in just a few minutes!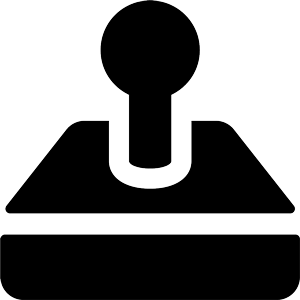 SMJ
The SMJ joysticks are integrated in the housing with positive locking without housing openings. As joysticks are included as wear parts under certain conditions, NBB offers the option with its SMJ technology to be able to change a joystick on site. The housing does not have to be opened for this purpose so that no safety measures to prevent contamination must be taken. [More info]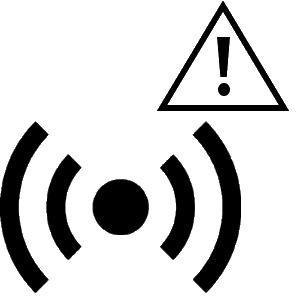 Proximity Detection
The Radio Distance Guard detects within a radius of 6 metres when the operator approaches the machine. Depending on the zone he is in or the distance to the machine, the machine control is changed or stopped immediately in case of danger to the operator. [More info]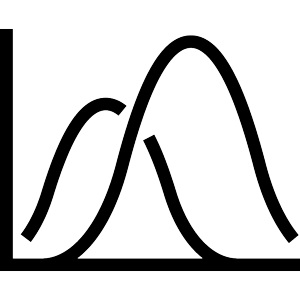 Teach-in
The teach-in function enables an optimized utilization of the joystick movement. By setting the min/max values on the transmitter side, the maximum move of the joystick is optimally utilized. As a result there are no longer any dead joystick motions. Even a minimum deflection of the joystick causes the immediate opening of a valve.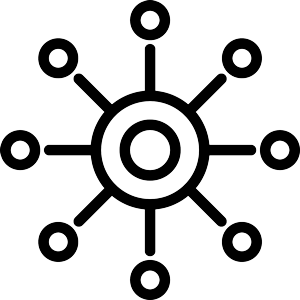 Multi-user system
The multi-user system enables radio communication between several transmitters and several receivers. Each transmitter can be optionally operated with several receivers at a workplace and / or vice versa. Provided that this connection is not otherwise used at this moment.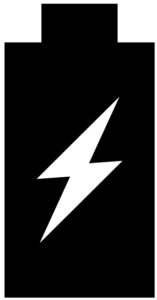 NBB battery system
Nickel metal hydride batteries (NiMH) have a high energy density. The contacts have a self-cleaning design. The NBB battery pack is charged with a high charge current with a NBB charger. This quick charge is thermally controlled to optimize recharging and prevent overcharging.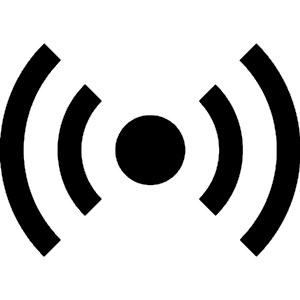 Radiokey
The safety risk is significantly reduced using the RADIOKEY. Here a defined range is available for the crane or machine operator in which the remote control system can be activated. As a result, unwitting or inadvertent activation of the transmitter is excluded and the receiver is not sent any control information.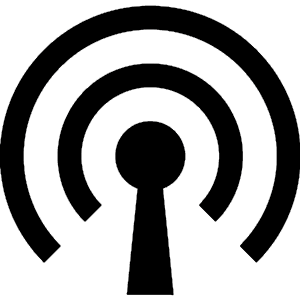 LBT frequency search
When switching on or when switching the frequency, a check is carried out to determine whether the used frequency channel is reserved by another transmitter. If this is the case, the next frequency channel is checked until it is ensured that the transmitter can operate without disturbance. LBT is shortcut for Listen before Talk.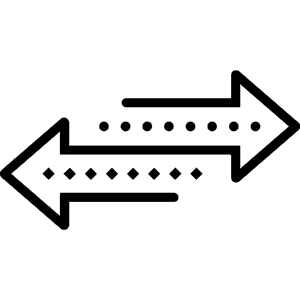 Data reporting
Visual representation of Operating Range, Transmission signal strength, Status of the machine function and Customer-specific information as well as logos supplemented by acoustic feedback (buzzer can be activated).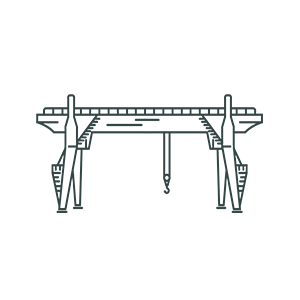 Container hoists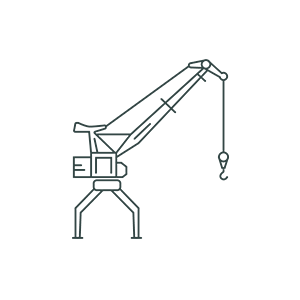 Harbor cranes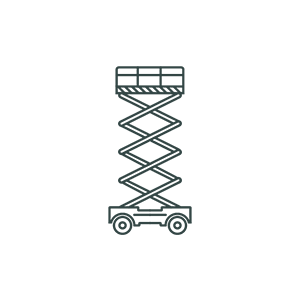 Lifts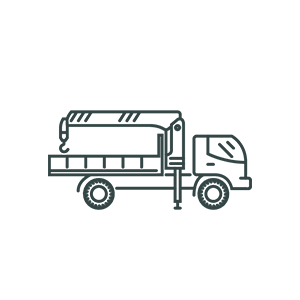 Cranes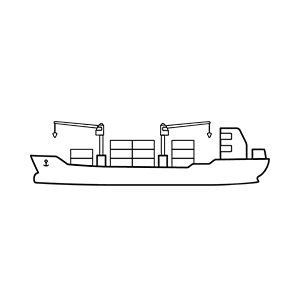 Ship cranes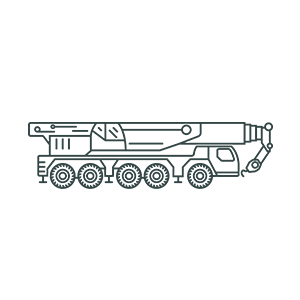 SPMT